Leading marketers are 1.6X as likely to believe that open access to data leads to higher business performance.
Econsultancy
The client desc
86% of senior executives agree that eliminating organizational silos is critical to expanding the use of data and analytics in decision-making.
Think with Google
The client desc
Nearly 7 in 10 leading marketers say their companies use data to support decision-making at all levels.
Econsultancy
The client desc
Driving marketing growth for
data-driven marketers
1
Marketing & Customer Data Platform (MCDP)
The data infrastructure to handle marketing, sales and customer data efficiently.
2
Marketing Analytics
Marketing data visualized with customized insights to create marketing value.
3
Customer Analytics
360 view of your customers with detailed insights into sales and marketing.
4
Objective & Key Results (OKR) Analytics
Track your objectives with data to ensure actions are taken and results are generated.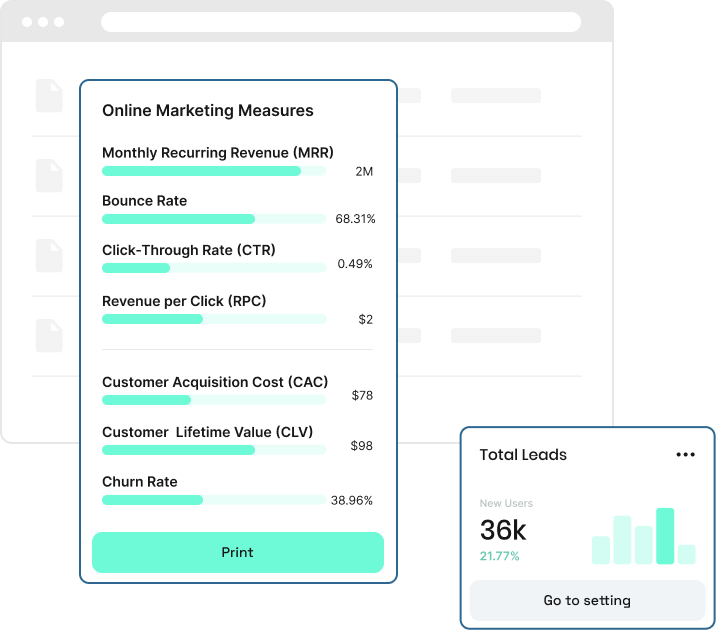 Marketers may face these common data problems
Marketing Data Sources are Siloed
Resulting in tedious and manual joining of data leading to error-prone insights.
Multiple Sets of Data Truths
Each team has their own way of interpreting marketing data and building data models.
Analytics & Reporting are Inconsistent
With varying standards of reporting formats from agencies and internal teams, consistency is lacking.
Unable to Ask Any Marketing Question
Existing marketing data is limited and does not answer deeper and more complex marketing questions.
Marketing Insights Do Not Produce Results
Marketing analytics is mainly used for reporting, less on generating insights that lead to actions and results.
Challenges to Adopt Marketing Ai Tech
Data readiness, talent and cost are barriers to adopting artificial intelligence in marketing teams.
Avinity Analytics
Marketing Data Solutions
Marketing & Customer Data Platform (MCDP)
Your marketing data infrastructure to acquire, store, clean and transform data from different sources.
The marketing data pipeline connects marketing, sales, customer and other relevant data and acts as the organisation's Single Marketing Source of Truth.
Marketing Analytics
Website, Mobile App, Ecommerce
Ad Platforms
Social Media
Email
CRM
Sales & Financial
Campaign Optimization Insights
Data Lake & Warehouse storage
Automated data cleaning & transforms pipelines
Data Modelling for basic & advanced visualisations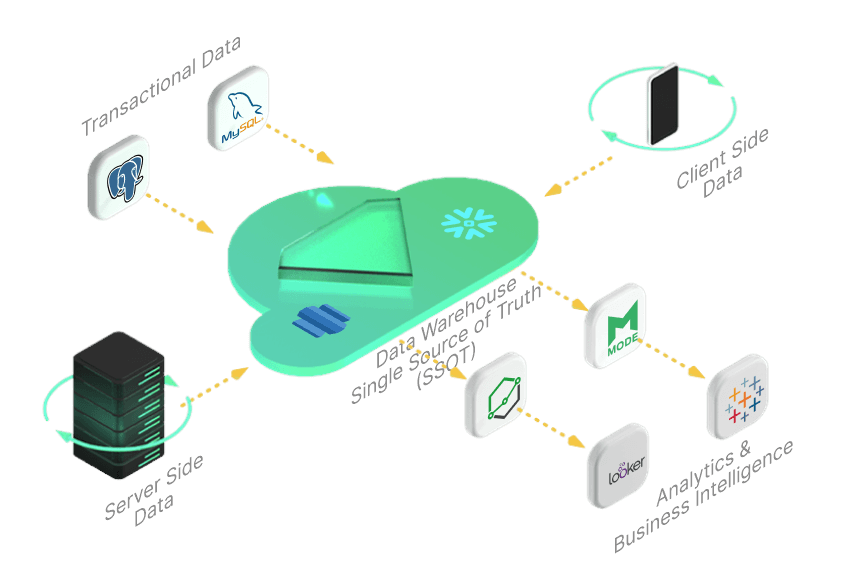 Data Source Management
Transform from a siloed data envinronment into an integrated and connected data platform.
Data Storage and Processing
Store raw data from your 3rd party data sources. Clean and transform your marketing data to ensure data is flexible for basic and advanced analysis.
Data Governance & Access Control
Ensure that your marketing data environment meets critical data governance practices, while maintaining practical use for data users.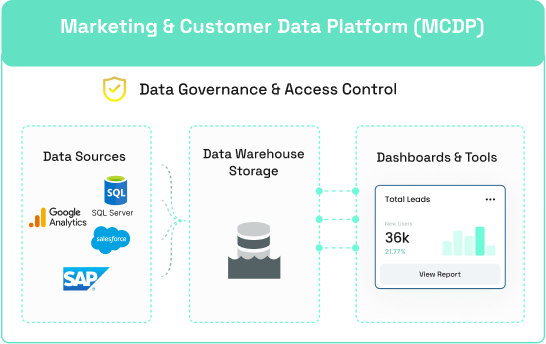 From automated reporting to discovering marketing insights, a customized marketing analytics solution allows your team to focus on marketing plans and execution without worrying about the data.
Marketing Analytics We Cover
Website & Mobile App Analytics
Social Media Analytics
Email Analytics
Advertising Analytics
SEO Analytics
Campaign Optimization Insights
Marketing insights across country, campaigns, channels and customer segements.
Data actions to optimize campaigns based on important metrics such as ROAS, CLV, CAC.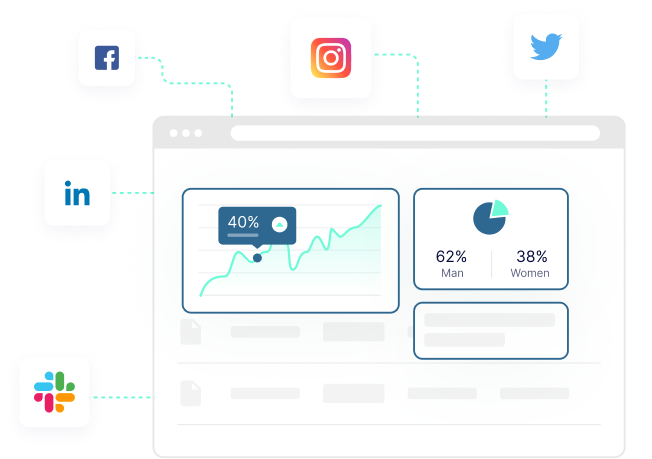 Digital Marketing Analytics
Measure all your digital marketing campaigns, and deep dive into what's working and what's not.
Campaign Optimization
Marketing campaign insights from regional down to local provides you with actions to improve your ROAS and overall marketing return.
Marketing Budget Optimization
Manage your marketing budget with performance metrics, optimizing for performing campaigns, channels, customer segments and more.
Multichannel Attribution Modelling
Track customer touch points on digital channels with different attribution models and insights.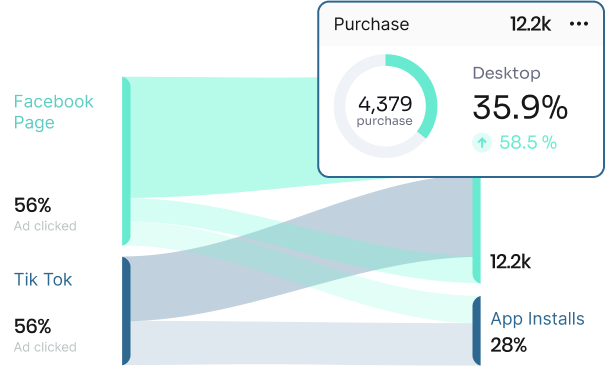 Get a full understanding of your customers by creating a 360 view of your customers' data. Ask any data question about your customers and gather insights that will give your marketing execution a long lasting impact.
Advanced Customer Analysis & Insights
Combine multiple customer metrics to get advanced insights.
Analyse breakeven and profitability using CLV and CAC ratios.
Create meaningful customer segments based on customer strategy and measure performance.
Optimize for the Right Customer Metrics
Work with our team to determine immediate opportunities to improve customer metrics.
Measure and track marketing actions and progress to ensure you're on the right track.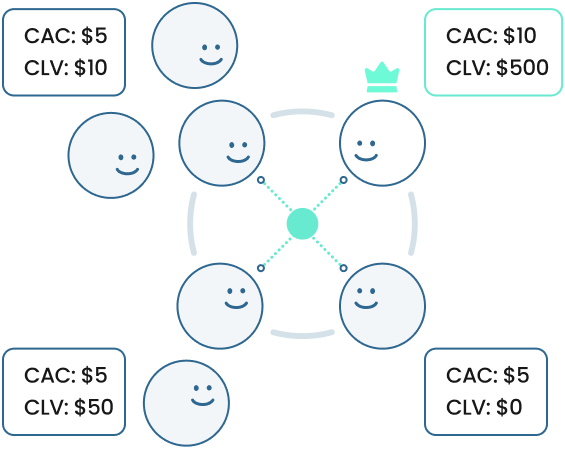 Customer Journey Funnel
Visualize your customer journey and identify gaps and opportunities to make your marketing more efficient.
Customer Segmentation
With more customer data, segment them dynamically to give you the best cohort views to cater for your marketing campaigns.
Customer Lifetime Value
Calculate and track CLV for each segement, giving you insights on what your customers are worth.
Customer Acquisition Costs
The granular breakdown of CAC according to segments, channel and source allows you to improve profitability.
Customer Churn
Understand in detail which type of customers are leaving and track whether improvements to retain them are working.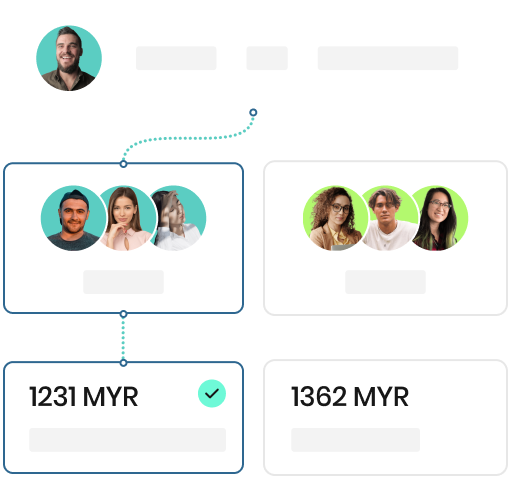 How We Work with Marketing Teams
Marketing Data Partner
Provides the data tools, insights and data-driven practices to support marketing teams.
Marketing & Customer Data Platform (MCDP)
Marketing B.I. & Analytics
Marketing Automation & Ai
Marketing Teams
Utilizes the marketing solutions provided to perform marketing tasks effectively
Marketing Goals & Objectives
Increase marketing ROI by 3% YoY.
Lower customer acquisition costs by 10%.
Optimize conversion rates to generate a 5% sales uplift.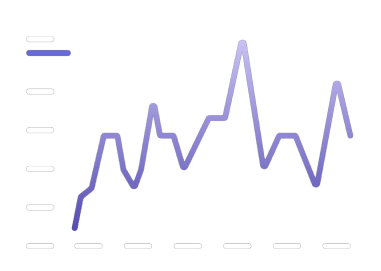 Jump Retail
Using Jump Retail's merchandiser data, a set of B.I. dashboards are created to track and measure out-of-stock rates for all products in retail outlets located in Malaysia, with the aim to reduce out of stock in a consistent manner.
Seek Asia
Managing Seek Asia's regional data spanning across job platforms of 6 ASEAN countries, data services are provided to optimize regional and local sales and marketing campaigns.
JDE
Using Jump Retail's merchandiser data, the core pillars of store performance are analysed across hundreds of retail outlets in Malaysia. JDE leveraged the consolidated data sources to generate monthly analyses for sales & campaign performance.
Testimonials
Tried and Trusted
Avinity Analytics is tested in real world organisations and constantly improved
Avinity Analytics is by far the leading expert in data analytics and lead generation. Vincent and his team not only helped us harness our sale potentials through our website consistent with industry best practices but also did a great job of building our online presence.
Bahijah Wajid
Senior Marketing Manager - Indizium, Malaysia
Western Digital engaged Avinity Analytics for an urgent and important analysis project which it had never attempted before. Accommodating our tight timeline they produced a detailed report which was presented to the MD and other members. We were thoroughly impressed. There were answers to questions we didn't even think to ask. Their advice was pivotal in making our final decision.
Sivashanker Thambiah
Regional Director – Western Digital, Malaysia
Avinity Analytics have managed analytics for my company website, designed detailed online advertising campaigns and provided detailed analytics to help my business grow. Their team can tailor their service to whatever your bespoke needs might be. Very professional company and staff. I can't recommend this company enough!
David Puttock
Owner – Bristol Van Removals, UK