We are Data enthusiasts transforming data into Business
Opportunities
At Avinity Analytics, we are your strategic partner on your journey of Data Driven Adoption.

Our mission is simple yet powerful: to transform your enterprise's data into a valuable asset that drives exceptional results and empowers you to conquer the challenges of the modern business landscape.
We are a highly skilled group of data professionals combining our strengths and knowledge in various roles including:
Retail & Marketing Analysis
Retail consumer insights and marketing strategies actioned with data
Data
Analysis
Visualising data and application of advanced analysis methods to uncover valuable data insights
Data
Engineering
Ensuring strong foundations of big data architectures to support scalable data models
Data
Science
Driving data innovation with Machine Learning models & efficient MLOps for live inference
Management Team
CEO, Founder
Vincent Ng enjoys working with data to discover hidden business opportunities.

His background in sales and business development, data science and analytics management, drives Avinity Analytics forward with effective business strategies and execution.
CTO, Founder
Isaac Ng is a problem solver who excels in tackling complex data challenges.

As a leader of the data engineering team, Isaac brings a high level of proficiency in programming and data engineering skills to ensure data infrastructures are well-designed and maintained.
Advisors
CEO of Jump Retail
20 years in FMCG industry with vital roles at Nestlé and DKSH Malaysia Sdn Bhd
Executive Chairman and Group Managing Director of Shopper 360 Pte Ltd. (Singapore)
Worked in various FMCG companies in Singapore and Malaysia from 2004. Most notably the growth of the Shopper360 group across Southeast Asia.
Executive Director and Group CFO of Shopper 360 Pte Ltd. (Singapore)
15 years in Fonterra Co-Operative Group across New Zealand, Singapore and Malaysia holding various financial positions at global, regional and local levels
Our Strengths
Developing Data Assets
Our work is centred around building assets for our clients, by designing and developing data infrastructure and data that will yield returns for the long term.
Business Intelligence Dashboards Design
B.I. dashboards customized for each role and function, for reporting, exploration and execution of business tasks.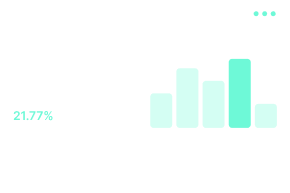 Deriving Data Actions
Data insights should lead to actions that can be taken to improve business results.