Who We Are
An ever growing multi-disciplinary data agency
Our team of data analysts, data engineers, data scientists, software engineers & business analysts share a common ambition: to constantly learn and master the latest tools so we can be experts at our craft.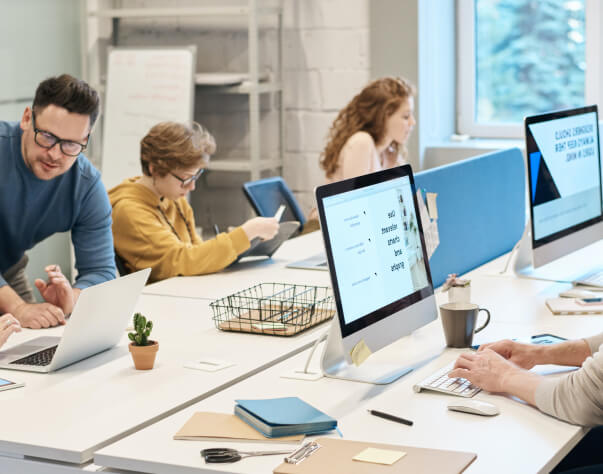 We created Avinity Analytics because we believe anyone should be able to use, model and understand data in meaningful ways across skill sets and perspectives.
Avinity Analytics team
Our Mission
Accelerate
data-driven adoption

across organisations

We're removing barriers between tools for programmers and tools for everyone else to help more people participate in an increasingly data-rich world.
Benefits of working with us
Marketing Teams
We provide the data tools, insights and data-driven practices to support monitoring, tracking & strategising for your marketing campaigns.
Retail Management Teams
With KPI tracking & management dashboards, consistently track and measure the performance of your sales divisions, managers and agents to increase sales growth.
Data Science & Analytics Teams
Leverage on our experience with various cloud data lake & warehouse providers to refine your ETL pipelines & data marts.
Data Science Teams
Leverage on our experience with various cloud data lake & warehouse providers to refine your ETL pipelines & data marts.
Jump Retail
Using Jump Retail's merchandiser data, a set of B.I. dashboards are created to track and measure out-of-stock rates for all products in retail outlets located in Malaysia, with the aim to reduce out of stock in a consistent manner.
Seek Asia
Managing Seek Asia's regional data spanning across job platforms of 6 ASEAN countries, data services are provided to optimize regional and local sales and marketing campaigns.
JDE
Using Jump Retail's merchandiser data, the core pillars of store performance are analysed across hundreds of retail outlets in Malaysia. JDE leveraged the consolidated data sources to generate monthly analyses for sales & campaign performance.
Testimonials
Tried and Trusted
Avinity Analytics is tested in real world organisations and constantly improved
Avinity Analytics is by far the leading expert in data analytics and lead generation. Vincent and his team not only helped us harness our sale potentials through our website consistent with industry best practices but also did a great job of building our online presence.
Bahijah Wajid
Senior Marketing Manager - Indizium, Malaysia
Western Digital engaged Avinity Analytics for an urgent and important analysis project which it had never attempted before. Accommodating our tight timeline they produced a detailed report which was presented to the MD and other members. We were thoroughly impressed. There were answers to questions we didn't even think to ask. Their advice was pivotal in making our final decision.
Sivashanker Thambiah
Regional Director – Western Digital, Malaysia
Avinity Analytics have managed analytics for my company website, designed detailed online advertising campaigns and provided detailed analytics to help my business grow. Their team can tailor their service to whatever your bespoke needs might be. Very professional company and staff. I can't recommend this company enough!
David Puttock
Owner – Bristol Van Removals, UK