We Support
Data Driven Teams
Brand & Retail Analytics
Data solutions tailored to support brand and retail teams to resolve business issues using data-driven practices.
Trade Promotion
Out of Stock
Share of Shelf
Sales Performance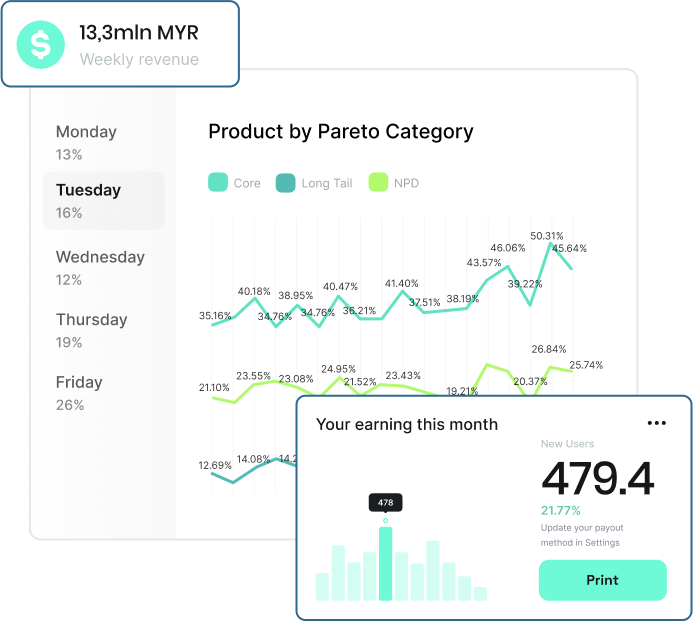 Marketing Analytics
Cutting-edge data analytics and AI solutions for marketing teams, regional or local to drive marketing growth and ROI.
Unified Marketing and Customer Data Platform
Marketing Analytics
Customer Analytics
OKR Analytics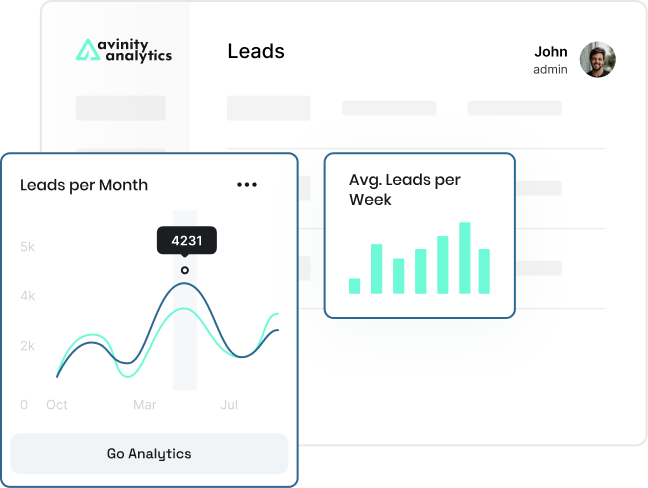 Avinity Analytics Data Solutions Develop and manage your data pipeline to ensure quality data delivery with data governance and access control.
Dashboards and analytics presented with effective visualizations that aims to drive actionable insights.
Adopting data-driven practices such as generating insights, deriving business actions and tracking progress with data.
Automate repetitive processes and generate competitive growth using the latest A.I. and machine learning technologies.
Marketing Analytics
From automated reporting to discovering marketing insights, a customized marketing analytics solution allows your team to focus on marketing plans and execution without worrying about the data.
Digital Marketing Analytics
Campaign Optimization
Marketing Budget Optimization
Multichannel Attribution Modelling
Brand & Retail Analytics
Brand and retail data, insights and automation that help consumer brands and retailers deliver enhanced shopper experiences.
Trade Promotion
Out of Stock
Share of Shelf
Inventory
Jump Retail
Using Jump Retail's merchandiser data, a set of B.I. dashboards are created to track and measure out-of-stock rates for all products in retail outlets located in Malaysia, with the aim to reduce out of stock in a consistent manner.
Seek Asia
Managing Seek Asia's regional data spanning across job platforms of 6 ASEAN countries, data services are provided to optimize regional and local sales and marketing campaigns.
JDE
Using Jump Retail's merchandiser data, the core pillars of store performance are analysed across hundreds of retail outlets in Malaysia. JDE leveraged the consolidated data sources to generate monthly analyses for sales & campaign performance.
Testimonials
Tried and Trusted
Avinity Analytics is tested in real world organisations and constantly improved
Avinity Analytics is by far the leading expert in data analytics and lead generation. Vincent and his team not only helped us harness our sale potentials through our website consistent with industry best practices but also did a great job of building our online presence.
Bahijah Wajid
Senior Marketing Manager - Indizium, Malaysia
Western Digital engaged Avinity Analytics for an urgent and important analysis project which it had never attempted before. Accommodating our tight timeline they produced a detailed report which was presented to the MD and other members. We were thoroughly impressed. There were answers to questions we didn't even think to ask. Their advice was pivotal in making our final decision.
Sivashanker Thambiah
Regional Director – Western Digital, Malaysia
Avinity Analytics have managed analytics for my company website, designed detailed online advertising campaigns and provided detailed analytics to help my business grow. Their team can tailor their service to whatever your bespoke needs might be. Very professional company and staff. I can't recommend this company enough!
David Puttock
Owner – Bristol Van Removals, UK