Retailers lose
4% of annual sales
due to
out of stock items
. This cost brand manufacturers $23 million for every $1 billion in sales
P&G
A Comprehensive Guide to Retail Out of Stock Reduction
CP manufacturers dedicate
22% of average annual revenue
to trade spending.
60% of trade promotions
failed to break even.
Nielsen
Nielsen Survey of 110 CP Manufacturers
Modernizing
Brand & Retail Data
1
Sales Performance
Manage sell-in and sell-out data effectively to provide accurate sales performance insights.
2
Trade Promotion
Measure and optimize trade promotions in retail stores in a scalable manner.
3
Out of Stock
Reduce out of stock rates using data insights that focus on priority products and stores.
4
Share of Shelf
Track in detail the on-shelf presence of your products relative to the market.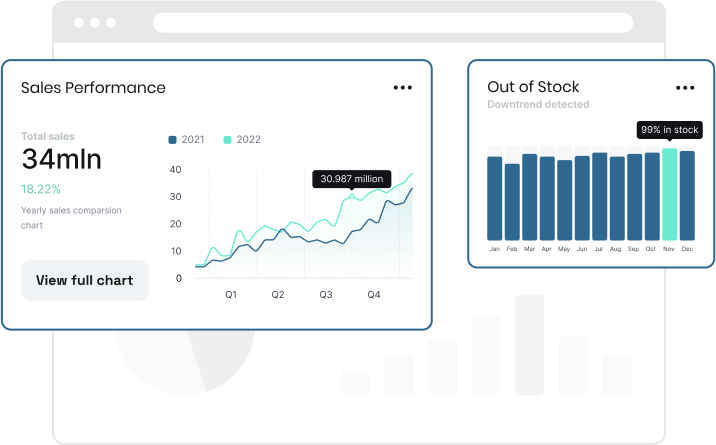 Brands & Retailers may face these common data problems
Data Sources
are Siloed
Resulting in tedious and manual joining of data with inconsistencies.
Multiple Sets
of Data Truths
Each team has their own way of interpreting marketing data and building data models.
The Right Data
Not Collected
The right data needed for analysis or for specific insights are yet to be collected.
Unable to Ask Any
Data Question
Existing marketing data is limited and does not answer deeper and more complex questions.
Data Insights
Are Not Actionable
Data requires more analysis or preparation before an action can be derived.
Data Insights
Do Not Produce Results
Insights or data is inaccurate, leading to the wrong actions being taken.
Avinity Analytics
Brand and Retail Data Solutions
An effective data-driven sales data strategy requires your sales and business teams to utilize data freely with high confidence in data accuracy.
Sales data analysed across other business data such as out of stock and promotions provides a holistic view of the business, and provides insights on short and long term sales strategies.
Sales Analytics
Sell-In
Sell-Out
Chains, Outlets
Product Categories, SKUs
Sales Teams
Sales Performance Insights & Optimization
Sales Opportunities (weekly, monthly, yearly)
Ai Sales Forecasting
Advanced Sales Metrics (sales uplift, GMROI)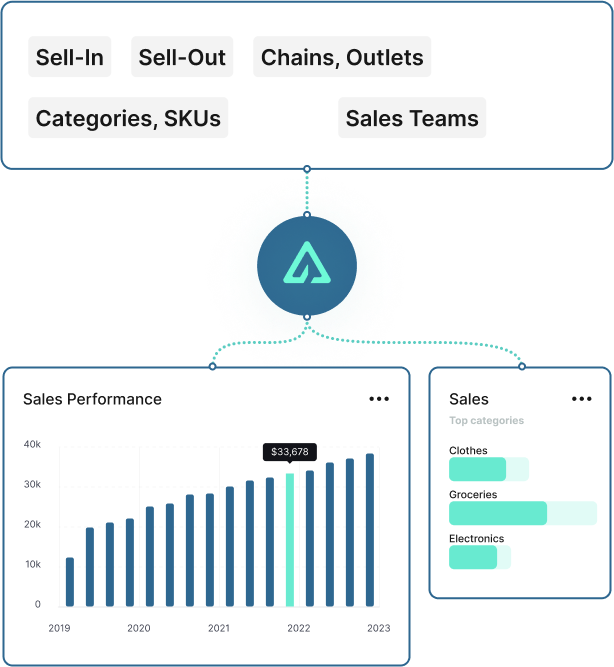 Sales Data Management
Extract, clean and manage sell in, sell out data to ensure sales analytics and insights are delivered on demand with accuracy.
Sales Performance Analytics & Insights
Create more sales performance visibility using advanced metrics, and gain insights with sales data broken down into granular views for actionable tasks.
Sales Data Automation
Transform your sales strategy into proactive mode, by using event triggers that prompts a stakeholder to take action, or to integrate with softwares for full automation.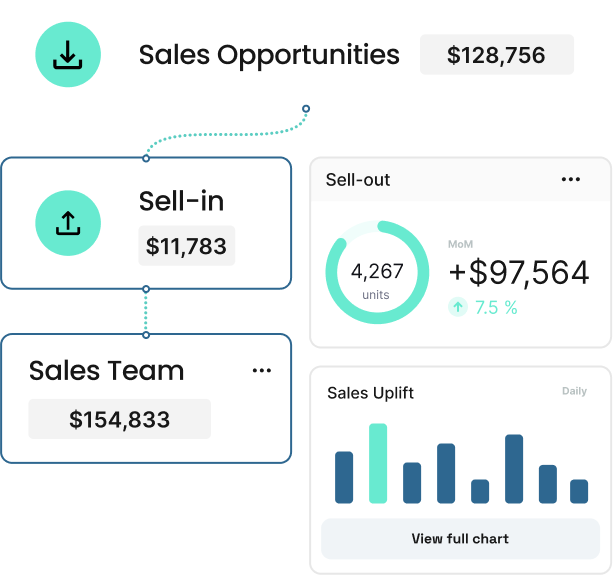 In order to track the performance of in-store promotions , a trade promotion data platform is needed to collect trade promotion and other related data for meaningful analysis.
With the trade promotions data platform, advanced insights relating to sales, out of stock, inventory and other factors can be carried out to optimize and plan for future promotions.
Trade Promotion Analytics
Promotion Display Type
Promotion Price & Period
Chains, Outlets
Product Categories, SKUs
Promotion Cost
Trade Promotion Insights & Optimization
Trade Promotion Opportunities (monthly, quarterly, yearly)
Ai Promotions Forecasting
Advanced Promotion Metrics (sales uplift, ROAS)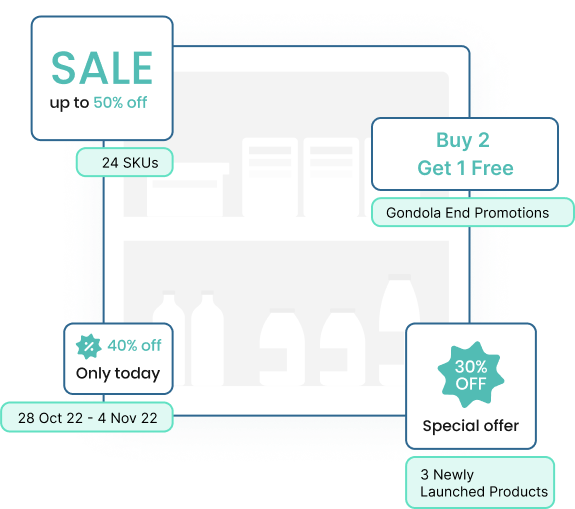 Trade Promotion Data Platform
Manage all trade promotions data on this platform, integrating with data from other units such as sales, out of stock and inventory to provide a holistic view of your promotions.
Trade Promotion Compliance
Ensure all trade promotions are executed according to plan, and identify outlets or products with low compliance using detailed data for improvements.
Trade Promotion Analytics & Insights
Analyze historical trade promotion campaigns to measure promotion effectiveness. With promotion forecast insights, plan future promotions with confidence.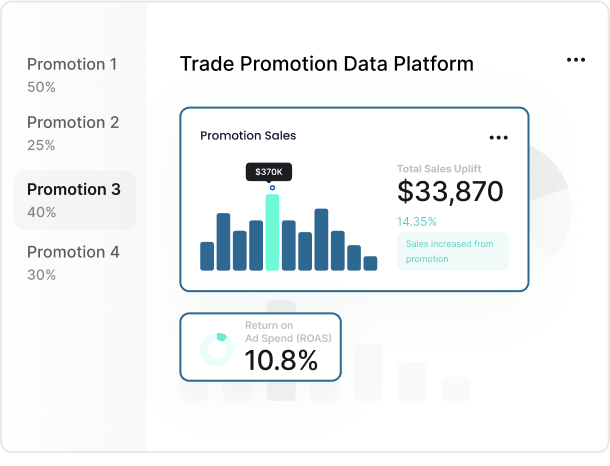 The reduction of out of stock events require brands and retailers to take action in resolving out of stock issues in a systematic and consistent basis.
An automated Out of Stock analytics solution allows for on demand access to historical out of stock insights. Accurate forecasting enables the reduction out of stock rates on a daily and weekly basis.
Out of Stock Analytics
Out of Stock Count
Advanced OOS Metrics
Chains, Outlets
Product Categories, SKUs
Out of Stock Data Insights
Out of Stock Opportunities (weekly, monthly, quarterly)
Actionable Out of Stock Insights
Tailored to Individual Roles for Execution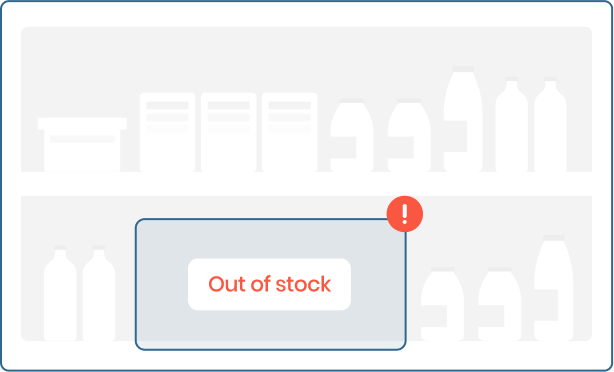 Out of Stock Data Management
Automate the tedious management of out of stock data with an optimized data pipeline, in order to provide the latest out of stock insights for immediate action.
Out of Stock Analytics & Insights
Identify out of stock reduction opportunities with advanced metrics and tailored data models, and pin point areas that have the most impact on loss of sales and out of stock rates.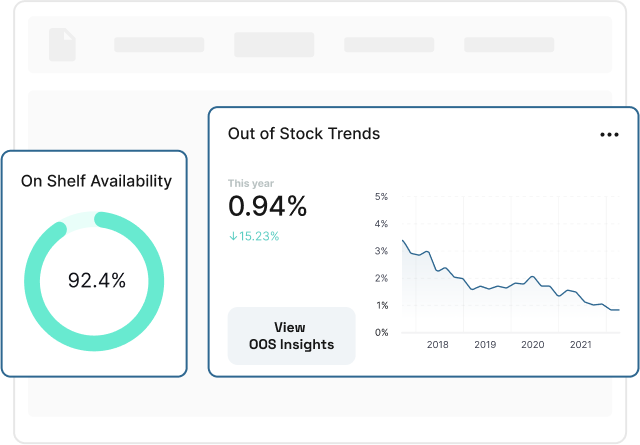 Share of shelf data provides insights on the presence of your brand and products in retail shelves.
Monthly or quarterly share of shelf data provides opportunity insights to achieve growth in sales and market share.
Share of Shelf Analytics
Own Brand and Competitor Products
Chains, Outlets
Product Categories, SKUs
Share of Shelf Insights
Share of Shelf Opportunities (quartlery, yearly)
Actionable Share of Shelf Insights
Tailored to Individual Roles for Execution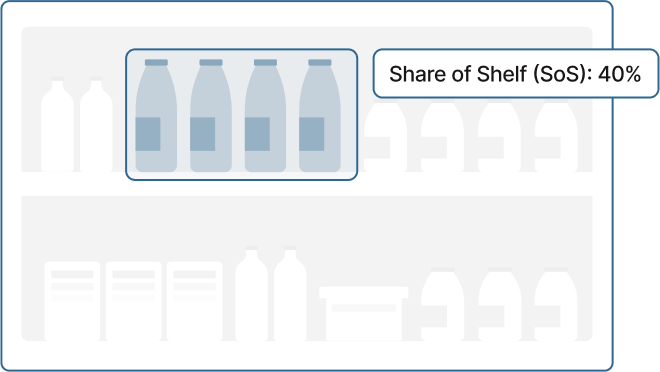 Share of Shelf Data Management
Collect share of shelf data for selected product categories in main distribution channels, with share of shelf images for verification and inspection.
Share of Shelf Analytics & Insights
Measure the visibility of your brands and products periodically, with insights to improve market share systematically through share of shelf data.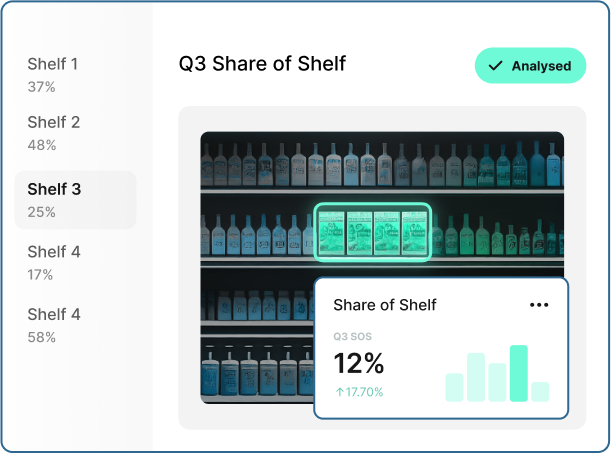 How We Work
with Brands & Retailers
Brand & Retail Data Partner
Provides the data tools, insights and data-driven practices to support brand and retail business units.
Trade Promotion Data Platform (TPDP)
Brand & Retail B.I. & Analytics
Brand & Retail Data Growth Hacking
Brand and Retail Business Units
Utilizes the data solutions provided to perform brand and retail tasks effectively
Brand & Retail Goals & Objectives
Increase trade promotion ROI by 3% YoY.
Reduce out of stock rates for key products by 2% per year.
Improve share of shelf by 20% for newly launched products.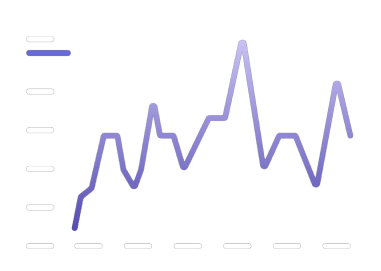 Jump Retail
Using Jump Retail's merchandiser data, a set of B.I. dashboards are created to track and measure out-of-stock rates for all products in retail outlets located in Malaysia, with the aim to reduce out of stock in a consistent manner.
Seek Asia
Managing Seek Asia's regional data spanning across job platforms of 6 ASEAN countries, data services are provided to optimize regional and local sales and marketing campaigns.
JDE
Using Jump Retail's merchandiser data, the core pillars of store performance are analysed across hundreds of retail outlets in Malaysia. JDE leveraged the consolidated data sources to generate monthly analyses for sales & campaign performance.
Testimonials
Tried and Trusted
Avinity Analytics is tested in real world organisations and constantly improved
Avinity Analytics is by far the leading expert in data analytics and lead generation. Vincent and his team not only helped us harness our sale potentials through our website consistent with industry best practices but also did a great job of building our online presence.
Bahijah Wajid
Senior Marketing Manager - Indizium, Malaysia
Western Digital engaged Avinity Analytics for an urgent and important analysis project which it had never attempted before. Accommodating our tight timeline they produced a detailed report which was presented to the MD and other members. We were thoroughly impressed. There were answers to questions we didn't even think to ask. Their advice was pivotal in making our final decision.
Sivashanker Thambiah
Regional Director – Western Digital, Malaysia
Avinity Analytics have managed analytics for my company website, designed detailed online advertising campaigns and provided detailed analytics to help my business grow. Their team can tailor their service to whatever your bespoke needs might be. Very professional company and staff. I can't recommend this company enough!
David Puttock
Owner – Bristol Van Removals, UK